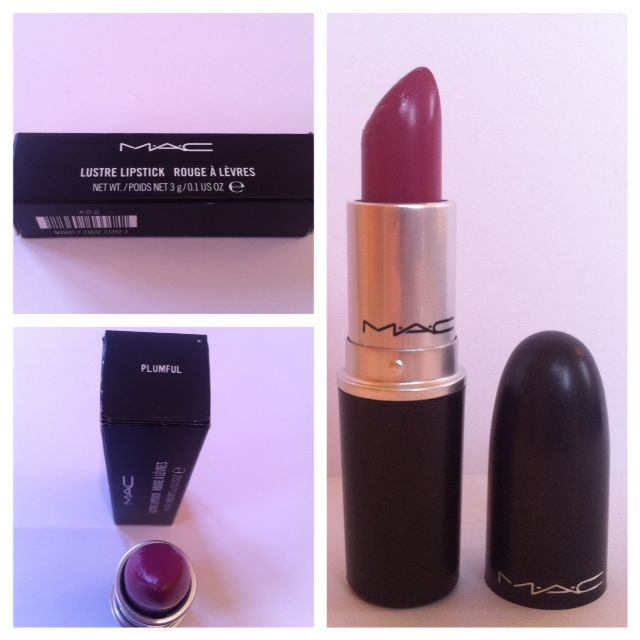 It has a Lustre finish, yet the colour pay off is still quite dark. In the bullet it lookes rather plain and rather dark.. more of a colour for an older person. However once on the lips its a 'your lips but a lot better' shade. It's dark enough for this seasons berry lip trend, but light enough for all year usage.
The colour is buildable and it does not feather easily (I didn't use a lipliner and thought it fared well). So what is my thoughts on my first ever Mac purchase? Would I buy another?
I love it. It feel luxurious and special. It's like rubbing my lips on the crown jewels.. if they were lipstick. And would I buy another? Well I already have!
Mac Lustre Lipstick in 'Plumful' - £14.00