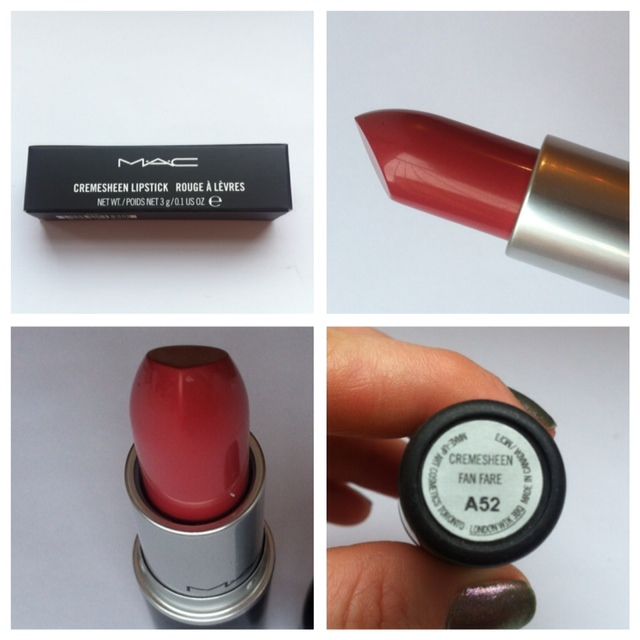 Another day, another MAC lipstick. Described as a 'mid toned yellow pink', fanfare is a wearable colour, a 'your lips but better' shade that can be worn on a daily basis. I'm not going to go too much into the scent and the finish, as (I assume) you are readers of Beauty Blogs so you must know a thing or too about MAC lipsticks. The colour isn't one of the stand out ones from the range as there are similiar ones on the high street but it still has that luxurious feel that comes with that little black bullet.
So down to the swatch. There is no denying it is a beautiful colour, perfect for a spring, less is more makeup look but not a staple for your make up collection. With its Cremesheen formulation it means you are getting a creamy yet pigmented texture, one of the better of the formulations MAC has to offer. My opinion? Buy a MAC lipstick in a colour you would never put down. That might be that colour for you.. but for me, this isn't it.
MAC lipsticks are £14 and can be found
here
.
Read More