Everybody has a selection of products that once they come into your life you feel you'd be lost without... this will be a series of posts of my 'Holy Grail' products.. some you may agree with, others you may not! However it may help you decide if they are worth trying out! So.. onto the review......
HD Browns Palette in 'Foxy'
I recieved this in the August Glossybox.. and I don't think there has been a day since that I haven't used it. At first I was using the darker brown colour but then I realised that it was too dark and I was sporting the scouse brown on a daily basis... fail.
Even with just a bit of mascara, sorting your brows out really does make a difference to the face I've found, and it is a more natural look than using eyebrow pencil.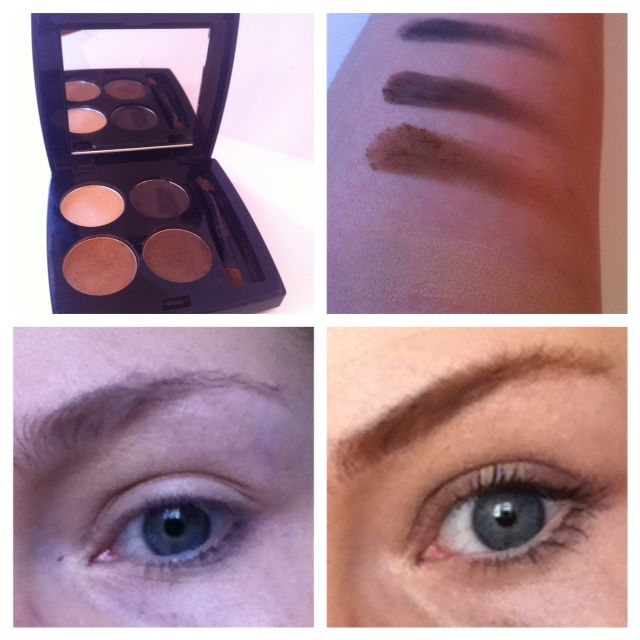 Th shadows are highly pigmented (apart from the pale one which in my opinion is more useless than a jelly ruler) and apply neatly. They do not smudge easily (however be careful when taking jumpers/hoodies off as I did this and ended up with the biggest smear of eye make up.. looked like Harry Potter gone wrong) and do last all day. I would apply eyebrows after foundation but before shadow so you can neaten edges if need be.
Granted, you don't have to use this exact palette, an eyeshadow in your natural hair colour would suffice.. but with the inclusion of the brush that is not useless and the highlighter shadow.. I do think that now I would never look back! Plus it is way easier than having to hunt for an alternative.
Would any of you readers class a brow palette as a 'Holy Grail' product? Or do you think it is a waste of time?