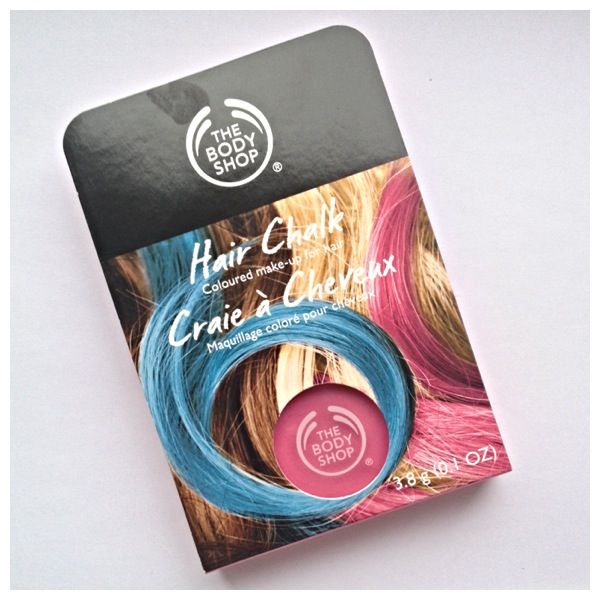 I work in a corporate environment where pink tips just won't cut it. That means any kind of trend is a big no-no? Ombre? If I want a disciplinary yes, if not then a non permanent alternative is a must. This is wear the Body Shop Hair chalk comes in. Available in two colours - Tickle Me Pink and Falling For Blue they are on trend and work on both dark and light hair.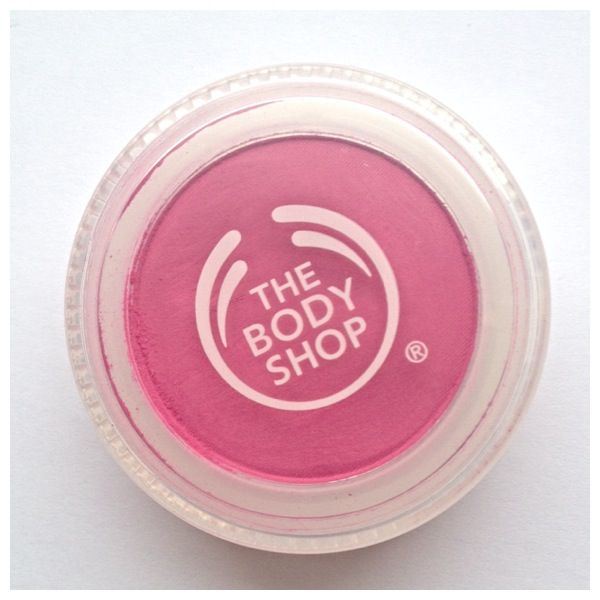 This small round pot holds the key to on trend, colourful tips or highlights in a very quick, simple and easy way. All you do is on dry hair (that has a leave in conditioner in if you hair is super dry) run the desired hair between the pot and your finger, brush the hair and hairspray to seal in the colour. Sounds simple non?
Well firstly do listen to the box and put a towel over your shoulders as it is messy work. I didn't use gloves as it does come off rather quickly but if you are prone to mess/touching things then do. Once hairspraying into my hair and brushing again I was left with a rather fetching: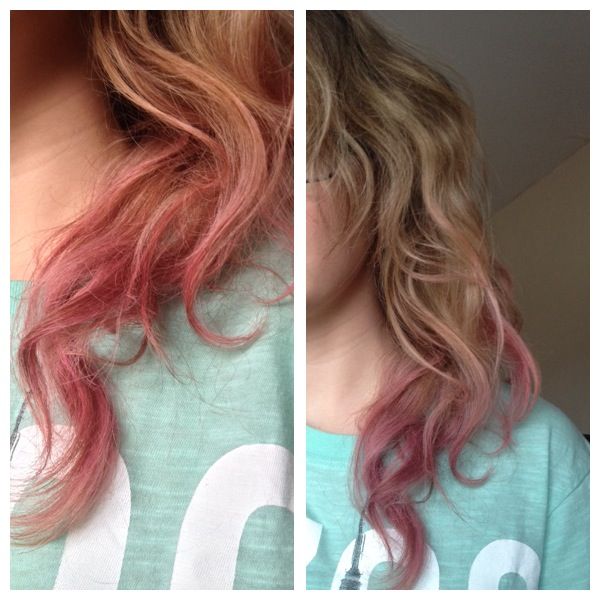 The first photo is freshly applied, the second is after brushing and hairspraying. The colour is buildable so for a stronger effect add more. After sealing the colour in with the hairspray I didn't see any fallout onto clothes and I did sleep on it and found only a litter transfer onto the pillow so for those of you with lighter sheets perhaps sleep with a towel. I decided after this I wanted to straighten my hair but was worried about running heat over dry, chalked and hairspray so I improvised and rubbed a little L'Oreal Elvive Extraordinary Oil over the ends (
see a review of this multi-use product here!
) crossed my fingers and went for it. Extra brushing did take some more colour out of the hair however the result....
.... was amazing! I loved it. I also wore a white jumper the evening and encountered no transfer.
Now, for the main thing. I have over processed, dry and damaged hair. Would it leave a trace? Would my crazy hair suck the colour in and I'd be forever pink and facing a stern telling off from work? Nope! It fully washed out! Win!
So, fancy a change? Go for it! For £5 in-store or
online
it would be a shame not to, as if like me you are limited to what you can do it means you no longer have to miss out!
What do you guys think? Let me know!