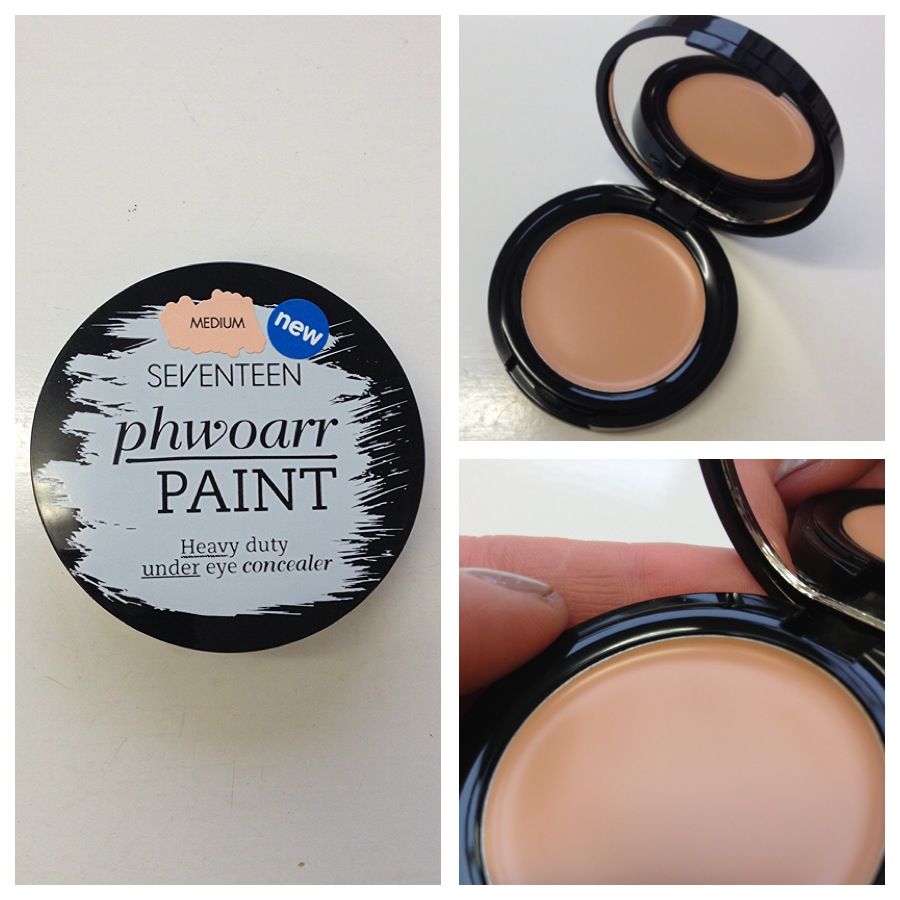 SEVENTEEN have really been upping the ante recently, and with their barrage of skin care releases there was bound to be some gems among them. I picked up the phwoarr paint on a whim as I needed a heavier concealer for the eye area. This comes in two shades, Medium and Light, which is very limited and such a shame as for a skin product it limits the market so much. The product itself is nicely packaged with a very helpful mirror in the compact. It is quite sturdy and not too cheap looking so not something I'd be shifty about whipping out in public.
So, how does it perform? It applies VERY thickly. If you have dry skin you are going to want to stay away from this as it will just stick where you don't want it to. I use it after moistirisng and that seems to be the best way to apply. Warm it up on your fingers and dab into the eye area. A brush can be used to blend it but to apply straight out the pan with the brush will make the job harder. Application aside, this is the bees knees. It really does work. It covers my eye bags with some major power and although it is thick, if you blend it properly it doesn't sit on the skin and look obvious.
Finally, the price.
£5.49 here.
In all honestly, it's a bit of a steal if using a heavy duty concealer isn't a daily thing. If you want something for everyday use I would recommend something that is easier to apply though as it does take some working in.
You tried it? Let me know!