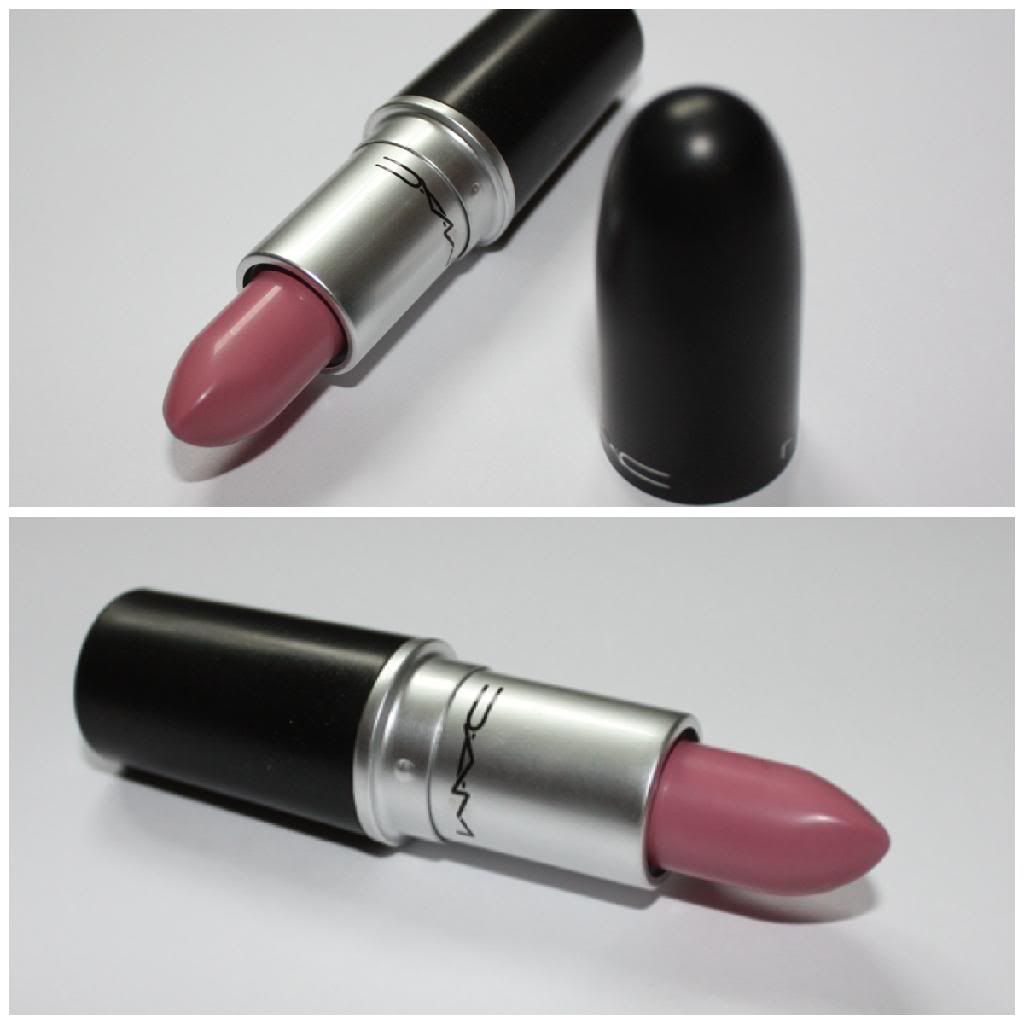 When in New York I ventured into the MAC store. Among many other things (and a very high credit card bill to pay) I left with this. MAC Snob (Satin finish). A Light pink, cool toned which on the lips is similar to the colour of candy floss. Being a MAC lipstick, it almost smells like candy floss too. On the lips it glides on but it is rather drying.. if you've flaking, dry lips stay clear of this bad boy as it highlights every little flaw (as you can see in the swatch down below). For the payoff, it performs, being opaque in one swipe and it lasts 2-3 hours if you don't eat. Or drink.
The only problem I've found with this shade is pairing it with eyeshadow. Unless you are going au naturale, I've found it a tad hard to pull off (for my liking anyway) without looking like a young girl playing with her first lipstick! (Incase you were wondering, I pair it with a light grey eyeshadow and lashings of mascara).
So, what do you think? A staple in your collection or something to pass up on?