Yes we are in winter. Yes it makes us all dry and cold. And flaky. Extra moisturisation is needed to keep everything together. This is where my Holy Grail product #2 comes in. Lushs Mint Julips Lip Scrub, a brown sugar based lipscrub. I chose Mint Julips as it smells like After Eight mints, however they do a bubblegum scented one and their new popcorn lipscub.
Apply to finger, scrub you lip then was (or lick) off. I'd do this over a sink unless you want sugar everywhere. I've tried to perfect a way to keep it tidy (press the sugar down onto your finger before you move it away from the pot and lean back whilst scrubbing) but it is a lot easier to lean over the sink/use a towel. Or get a dog as I'm sure they would eat the mess.... Viola instant vacuum.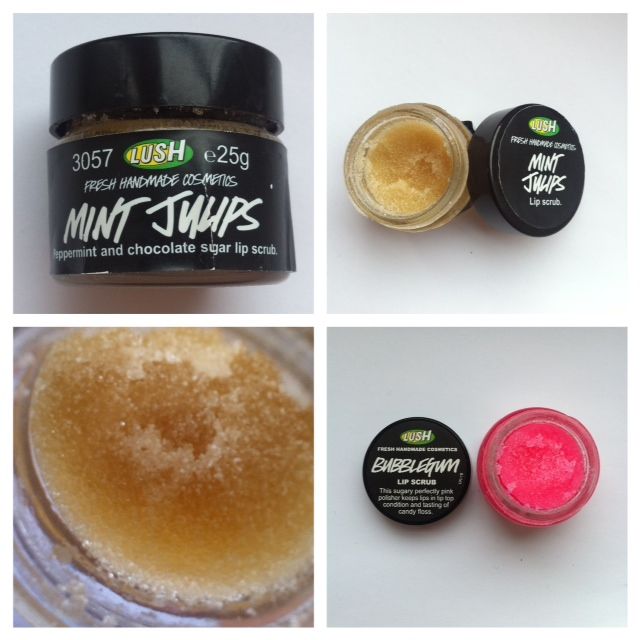 It does its job but it is not an instant cure. It gets rid of the flaky skin, but you need to use it more than once for truly kissable lips. I do this before bed and then apply a lip balm so it the morning my lips are great.
If you are a fan of the striking bold pout (like I am) you need this so your lipstick doesn't highlight the effects of winter. 10/10.
Yes it is expensive at £5.25 when you could make your own but for the less creative person (that would be me), it is a product that actually does what it says on the tin (well jar).