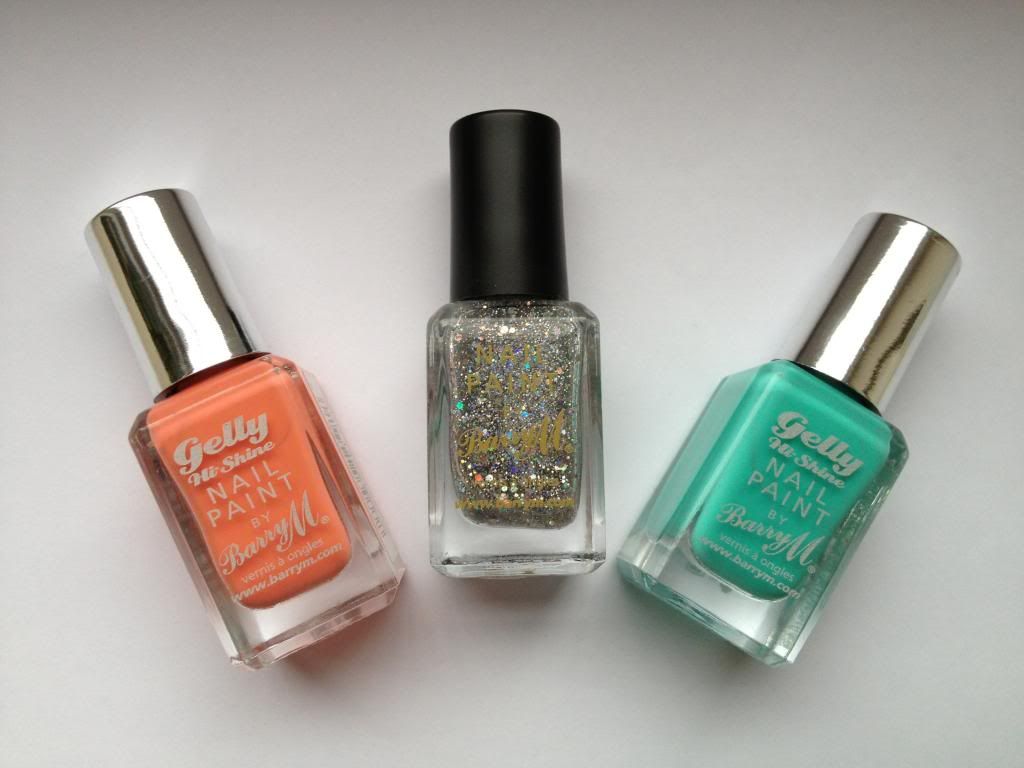 Likelihood is you've already either got one of these polishes or have read many a review about them. Great value for money, hi-shine and a quick drying time makes these Barry M polishes a must have for any polish lover. The colours alone are fabulous, the formula great.. but I wanted to show you what else you can do with them. Enter Barry M 350 Diamond Glitter.....
Look here at this fabulous Papaya, the perfect colour for summer... want to jazz it up?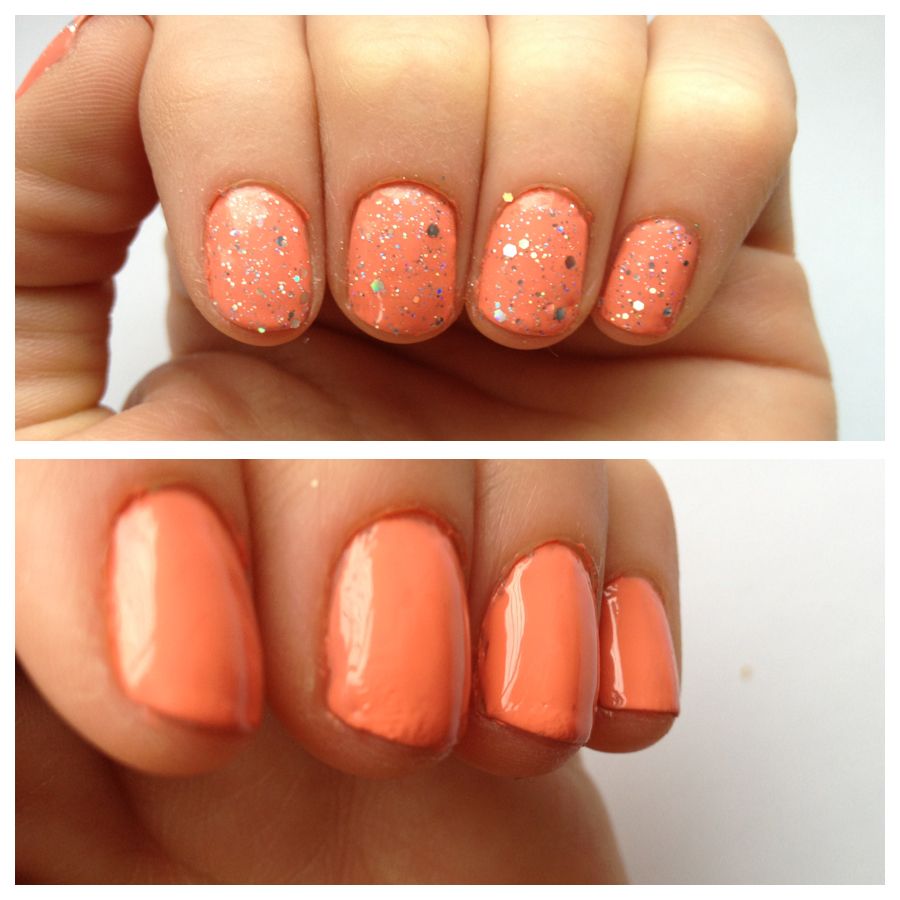 Bam! Disco nails in an instant. I don't know if it is my application technique or what but I had many problems with this polish. It highlighted every flaw my nail had (therefore why I put the topcoat on in a bid to disguise said ugliness!). This glitter gives an extra dimension to an already fabulous polish. I would personally recommend you wait a LONG TIME between the base and the top coat colour as I experienced the horrible tacky blutack nail... not what you want when your manicure looks this fabulous...
But wait.. check out Greenberry...
This is one of my favourite combinations as I think the glitter really sets off the green of the base. It is sure to get you a fair few compliments too as it really is a unique combination... unfortunately not suitable for work.
If you have a few pennies knocking around.. at £3.99 you can't really say no. Especially when it is 3 for 2 at Boots right now..
So what do you think? Do you agree with the top coat or would you choose to wear it plain?