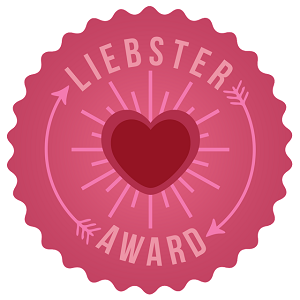 In the last few days, I've been nominated for not just one, but two Liebster awards, by
Alice at Mutterings Of A Teenager
and
Stef at Scottish Stefs Nails
. If you don't know what its all about, its for those blogs than have less than 200 followers, as a way for you, the reader, to find new blogs and find out about the authors of them.
I've already done one, which you can read
here
last year so I won't be doing the whole hog again, but as Alice and Stef were lovely enough to nominate me, I will answer their questions and find another 11 facts about myself! So here we go:
11 Facts About Me
1. I don't like tomatoes but I love ketchup.
2. I like lager. And craft beer.
3. I love watching Come Dine With Me. I LOVE IT. I can't cook anything though..
4. My nickname is Lil Moo.
5. Oh, my names actually not Charlie either. It's Charlotte. (Oh Haiiiii)
6. I have a ridiculous bodyclock. It's currently 8am on a Saturday, I'm not at work and I've already been awake 2 hours.
7. I have a scar on my iris from when I got an eye ulcer. I was about a milimeter away from blinding myself.
8. I have been to 11 primary schools. I was always the new girl.
9. I prefer dogs over cats (I have a cat.. go figure)
10. I am not a vegetarian but often choose veggie dishes over meat ones as I prefer the taste.
11. I have 7 ear piercings.
Stefs Questions
1. Do you prefer prints or block colour?
I prefer block colour as it lasts for longer, in the fashion sense.
2. Are you creative, academic or both?
I would hope I was academic, I sure am not creative in the slightest
3. Name one blogger and their blog that you would recommend?
Adrienne at The Sunday Girl. Her massive following is because of her honest reviews and great swatches meaning a purchase is rarely a waste of money.
4. What's your favourite song at the moment?
Probably I'm Into You by Paramore as its definitely a treadmill song.
5.What would your ideal career be?
As a child I wanted to be an air hostess, now I want to be successful I'd love to be a high flying translator for some rich dude or dudette.
6. What are your favourite American TV programmes?
Franklin & Bash, Greys Anatomy, True Blood, Suits, New Girl to name a few! I'm slowly getting into suits but I'm all over True Blood.
7. What is your favourite nail polish brand?
Nails Inc as I've tried and tested them, I love them and their application and colours are great. That doesn't mean Models Own and Barry M don't give them a run for their money.
8. Skater dress or bodycon?
Skater dress as it hides last nights beer and curry podge. Bodycon dresses really make me feel self conscious at the moment.
9. What is your favourite make up product?
Foundation. I hate my skin for its uneven skintone, freckles and redness. If I can cover it, its all the better.
10. Boots or Superdrug?
This is hard! I prefer boots for the points but Superdrug tends to always have the better offers on!
11. Bright nail polish or nude nail polish?
Bright! Models Own Beach Party anyone?
Alices Questions
1.When did you first start wearing makeup?
If I remember correctly, Year 7 so would be 12/13? Granted it wasn't much but it was still something.
2. Favourite high street brand?
Rimmel, as their foundations do as they say on the tin, the polishes are hard wearing and durable, their face powder is one of the best and their lipsticks are brilliant with a range of colours. I think that about sums it up.
3. If you only had one day to live, what would you do?
Do something crazy, like skydiving or bungee jumping. Eat anything I wanted without issue. Blow my savings on gifts for friends and family (I wouldn't be needing it would I?)
4. All time favourite piece of clothing (include a picture)?
I dont have a picture as I don't have a favourite piece of clothing! I'm not totally into fashion, I wear simple pieces. My favourite thing I guess was my All Saints Jeans but I ripped them on a fairground ride so no pictures.
5. Why did you start blogging?
A few years ago whilst at uni. I didn't really put my all into blogging until a few months ago as recently there have been mucho changes going on.
6. What are your goals for life?
Buy my own house.
7. Would you rather buy one expensive product or buy a few drugstore products?
A few drugstore products, as some of them are on parr or surpass the higher end!
8. Who is your celebrity role model and why?
I don't have one as I don't think its possible to truly know who they are. There are those I respect but I don't see them as a role model!
9. Favourite scent?
Lady Million by Paco Rabanne
10. Who are your fashion icons?
This kind of follows on from question 8 however someone like Holly Willoughby or Angelina Jolie, they dress for their shape in well tailored garments that suit them!
11. If you could have anything in the world, what would it be and why?
My own house. Its my goal in life, it's what I really want. A sanctuary of sorts!
PS Remember you can win a
MAC lipstick of your choice in my giveaway