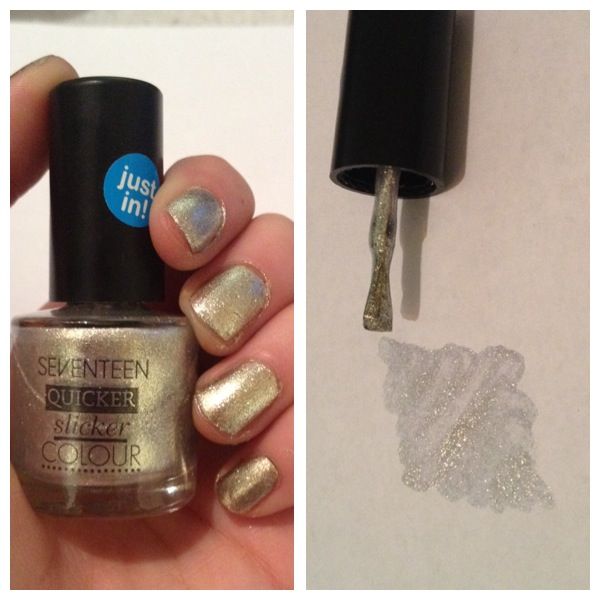 Beautiful, beautiful nails! SEVENTEEN Quicker Slicker Colour in Wishing Star.
Another new polish found whilst perusing Boots. This time a duo chrome, a silvery gold mix that in certain light looks purple. In the above photo it is layered over a metallic gold polish which really sets the colour off. This polish really is a compliment gainer, it catches the light and changes colour so it looks different all the time. Perfect, and fitting, for the holiday season ahead.
If you really layered it up I think it could become opaque but over a similar rosy gold toned polish it really does become a show stopper.