Every once in a while there is a product that you consider buying but don't, then everytime you see it you do the same until you take the plunge. My product is the Rimmel Kate Lasting finish lipsticks. I've wanted a 'proper' bright red lip for ages, but was scared that it wouldn't suit, but whilst in Boots saw that the newer spring collection is out bringing new shades, and as there was a deal on I thought I'd take the plunge: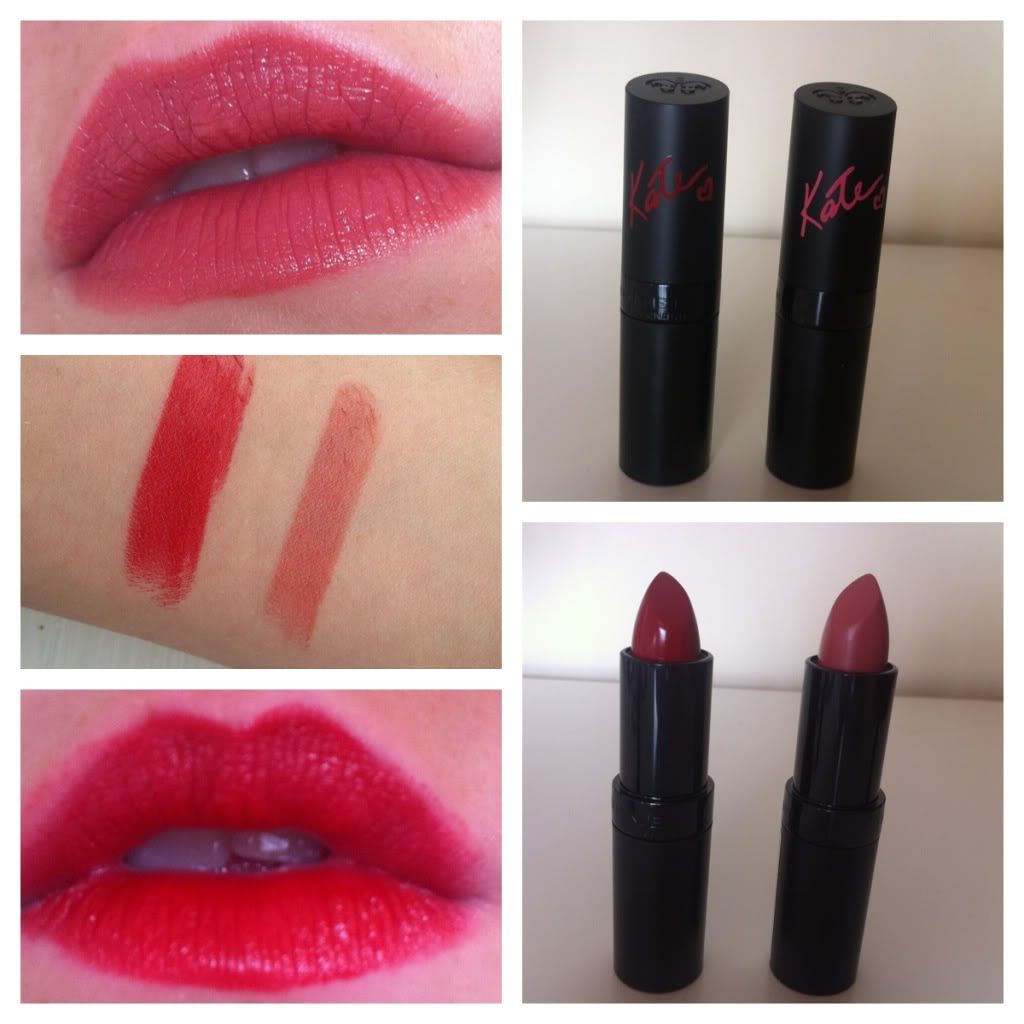 I chose shade '1', the classic red shade from the older collection and shade '19' from the newer collection, a dark musty pink shade. The packaging I think is sleek, semi matte black with either a red or pink signature depending on the collection you bought it from. I like it, no dirt has yet to cling to them!
The lipstick is very pigmented and wears about 2-3 hours without drinking and eating, pretty average for a lipstick, and it is not too drying either.
One problem is the smell. Yes, its fragranced. When you first apply it you can smell it quite badly, but it does go away sharpish so if you
really
dislike fragranced lipsticks these aren't for you!
Also with the shade '1' I experienced a lot of bleeding of the lip, nothing a lip liner can't sort!
Overall i would recommend these as for the price the pigmentation is fantastic and the packaging sleek. Plus they are £5.49 each or two for £7 at Boots.