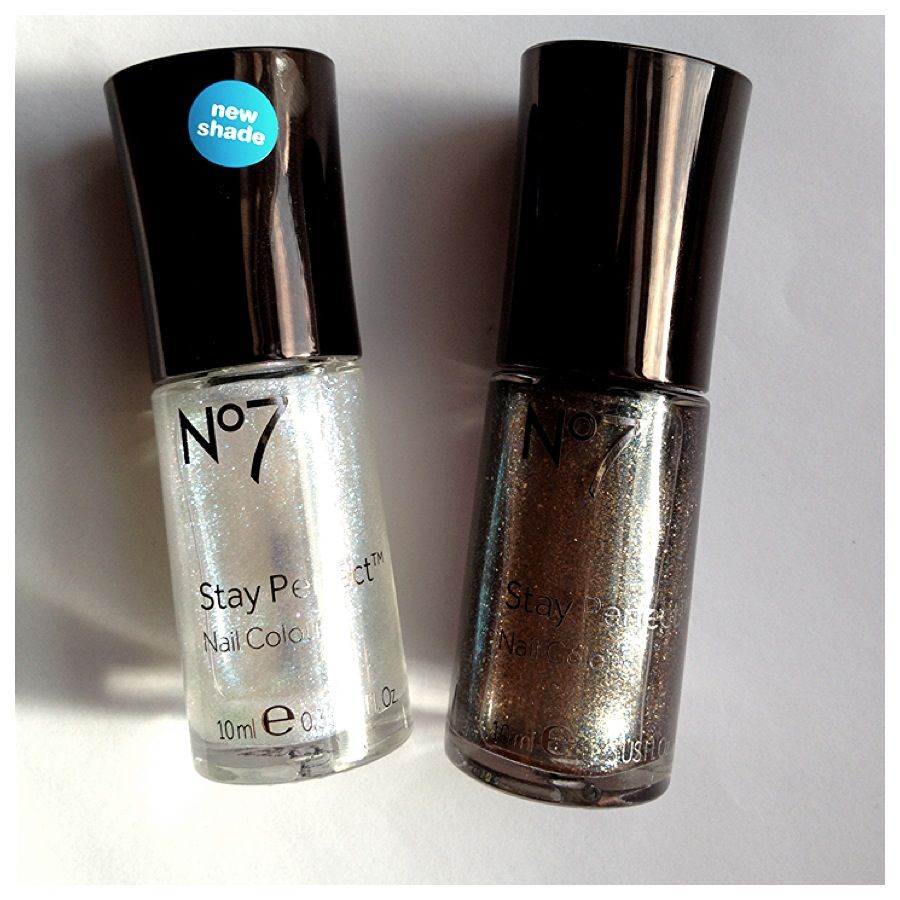 If you read this blog, you will know I'm a big fan of the No7 Stay Perfect Range. I'm especially a fan when those lovely £3 off makeup vouchers come around. As they are out once again, I thought it only fitting that I shared some of the new polishes available to you.
As always, these polishes only require one coat and are long wearing. They do have a a high shine element but a top coat will add that extra diamond shine, so to say.
My favourite is 'In the Stars'. A multi tonal top coat glitter that adds subtle shimmer to any polish. Add it to a nude = work acceptable glam. Add it to pink= super girly barbie nails. Add it to a dark blue= an interesting, comment inducing stunner. It's not one to wear alone as you really don't experience the full benefit of it. This polish is a must have, an essential for any nail lovers collection as it gives you so many more options for your nails. Jazzy!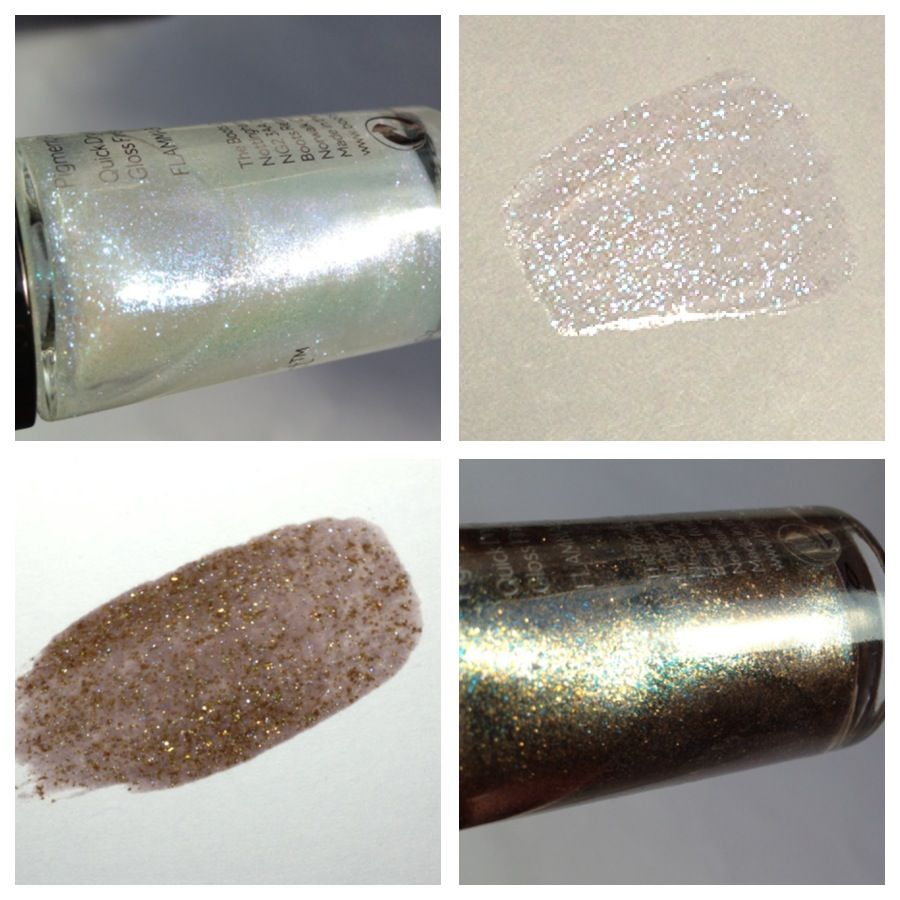 Star shower is a metallic brown shade with tiny blue and gold glitters giving it a interesting shimmer when hit by natural light. It isn't too IN YOUR FACE so again, one that you could style on your nails in the working environment. It's a sophisticated colour, and not one that many will like but it is a hidden gem, something you may well look over whilst perusing the stands at No7.
So there we have it, two options on which you could spend your money on.
Now just call me an enabler.
£6 here.
Or wait until the money off vouchers are knocking around :)