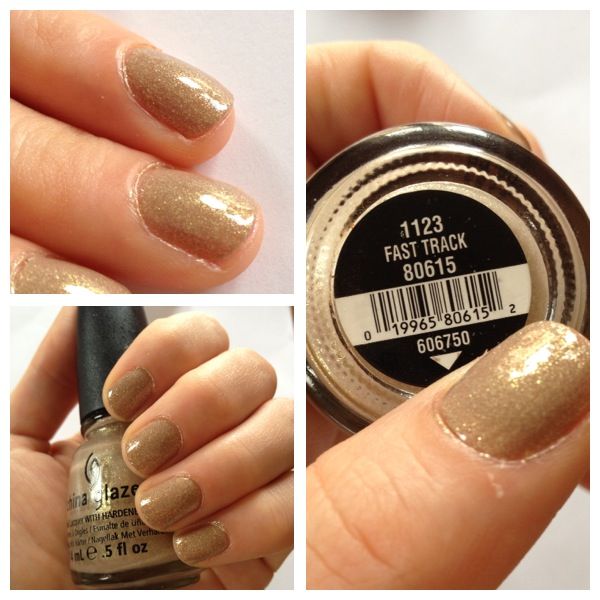 Perhaps a little belated, baring in mind this came out a while ago, but now the new Catching Fire movie is out I'm kidding myself into thinking that this late post is ok. Yes, I forgot about this little gem. China Glaze 'Fast Track' from The Hunger Games Capitol Colour Collection.
It is a beige, nude shade with very finely milled gold glitter throughout which gives it shimmer rather than shine. In normal light it can look quite subtle and plain but when it catches the light it really does shine. Meaning that for all you ladies that are restricted from wearing anything jazzy on your nails due to work can sport this colour and get away with it.*
And its £4.52 here.
*this isn't guaranteed, I take no responsibility if not!