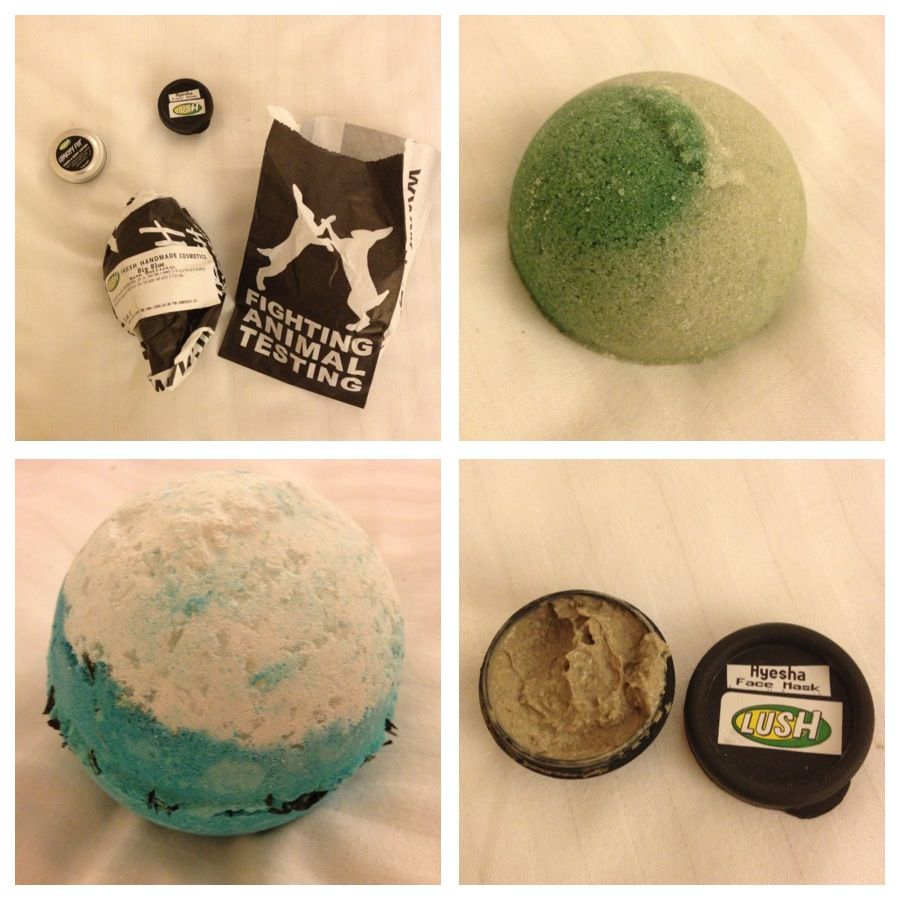 A few quick reviews on some Lush products for you today guys. All tested when I was recently away in hotel for a night so was very relaxed and needed a good pamper! Heres the lowdown...
Sugar Scrub (£2.95
here
)
Bit on an awkward one. If you use it directly onto the skin it is really scratchy and will leave you with red marks all over. I'd recommend running it under water, breaking a bit off then applying it to the skin from your hands so you can control the level of exfoliation more. It does it's job after you get over this hurdle and will rid you of all sorts of nasty dry patches. It's mainly made up of sugar, ginger and fennel so it's less perfumed but still pleasant. Rebuy? No, as I find pots are easier to apply in the shower.
The Big Blue bath bomb (£3.25
here
)
Surprisingly, it turns your bath blue. Lavender oil makes it heavenly and relaxing (what you need from your bath bomb) and Arame Seaweed and sea salt to make your skin feel scrummy and soft. Oh, and it smells Devine. I only used half and its sufficient for a soak, so value for money wise it's a great investment for a luxurious bath. I genuinely feel better after using this. It does have bits of seaweed in so if floaty bits weird you out, it might be worth steering clear of this one. Rebuy? Yes.
Ayesha Fresh Face Mask Sample (£5.95
here
for full size)
Featuring ingredients such as Elderflower, Rosemary, Kiwi and Asparagus, Lush states that '
This mask was designed for those times when you want to make a quick difference to your face, for a night out
'.
Did I find this? Well it was a great mask, it made my skin feel clean and fresh afterwards but I didn't feel like it appeared much different. It does smooth but I felt that brighten it did not. I think, as part of a proper routine, this would be a great finishing mask but as a stand alone product I'd try one of lush's other amazing offerings. Rebuy? Yes, as it smells pretty spiffy and my skin does feel nice afterwards.