Good Morning. Here you are, ready to tune in to the second instalment of The Starting Off Project (#theSOproject). Concealer isn't something I use overly, I only own one, so today I'll do a mini review of the one I favour and some general helpful tips regarding concealer wear.
Put Concealer on top of your foundation, not under.
Your foundation will mask some of the areas you want to hide. It's fact. By putting the concealer on after you may use less, you may not need any and it means you won't rub away your hard work.
Different concealers combat different things
Want to cover redness? You'll be needing a green to cover that! Under eye? You'll be wanting something with yellow pigments and perhaps something
that highlights and luminates rather than masks. A stick concealer is great for higher coverage but will need setting whereas something in brush form is easy to put on and blend without the need to blend as it will be a thinner consistency.
Apply with Clean digits/brushes
This is a given. But wash your hands after as well! Unless you want to rub all that all over your face? Thought not. Plus a clean brush or finger means you'll only be applying the concealer you want rather than the concealer from last week that's left on your brush.
Dab not Pull
When applying concealer, dab it in to blend. If you pull/drag it won't stay where you want it to (what you are trying to hide). Nobody wants that.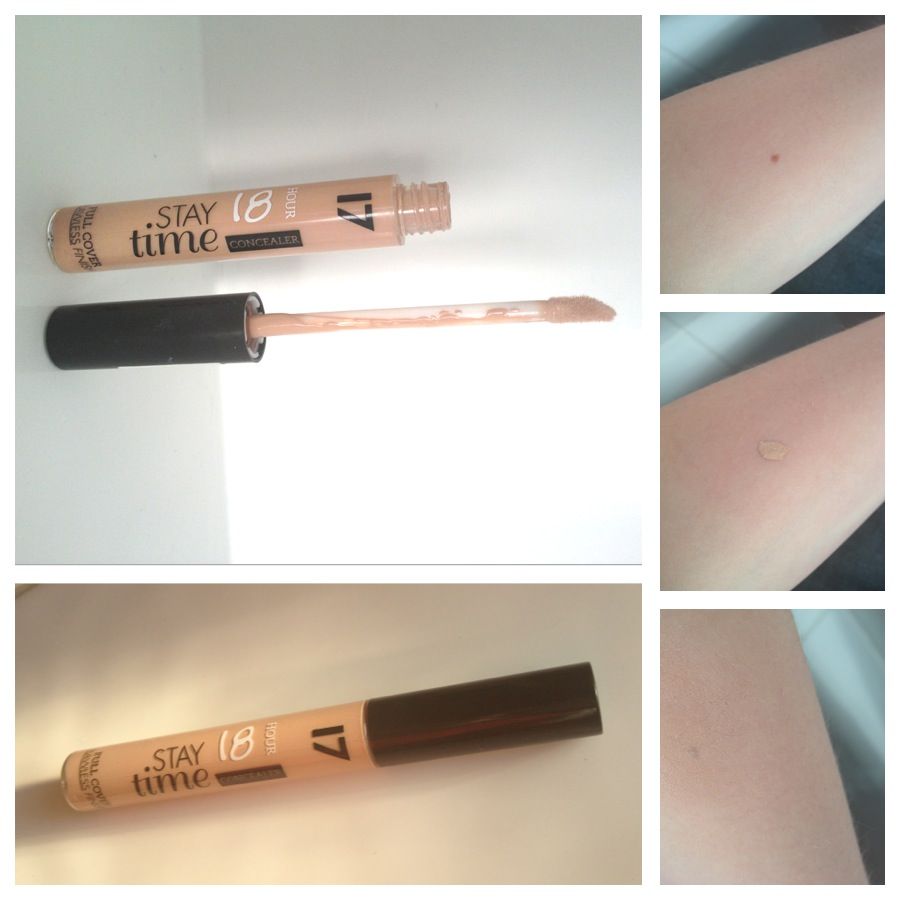 SEVENTEEN Hide Away Concealer cream (£3.99
here
)
Now, everyone raves about the very good Collection Concealer however I've been using this and love it. Seventeen hide away concealer. Only two shades, so limited, but it dries to a matte finish and it's consistency is thick so is great for tackling unsightly blemishes that dare appear on my face. It does need to be built up but once on it does persevere and last all the day throws at it. This might be because I set it with powder though. If you are looking at higher end alternatives I wouldn't. There are more important areas to splash the cash (foundation, skincare) rather than something you don't need all the time.
Now this is my opinion, for more check out #theSOproject on Twitter, as ladies with more experience share their wisdom with you!!
See Starting Off: Skincare
here
.
Win a MAC lipstick in my giveaway
here
. Only over a week left!