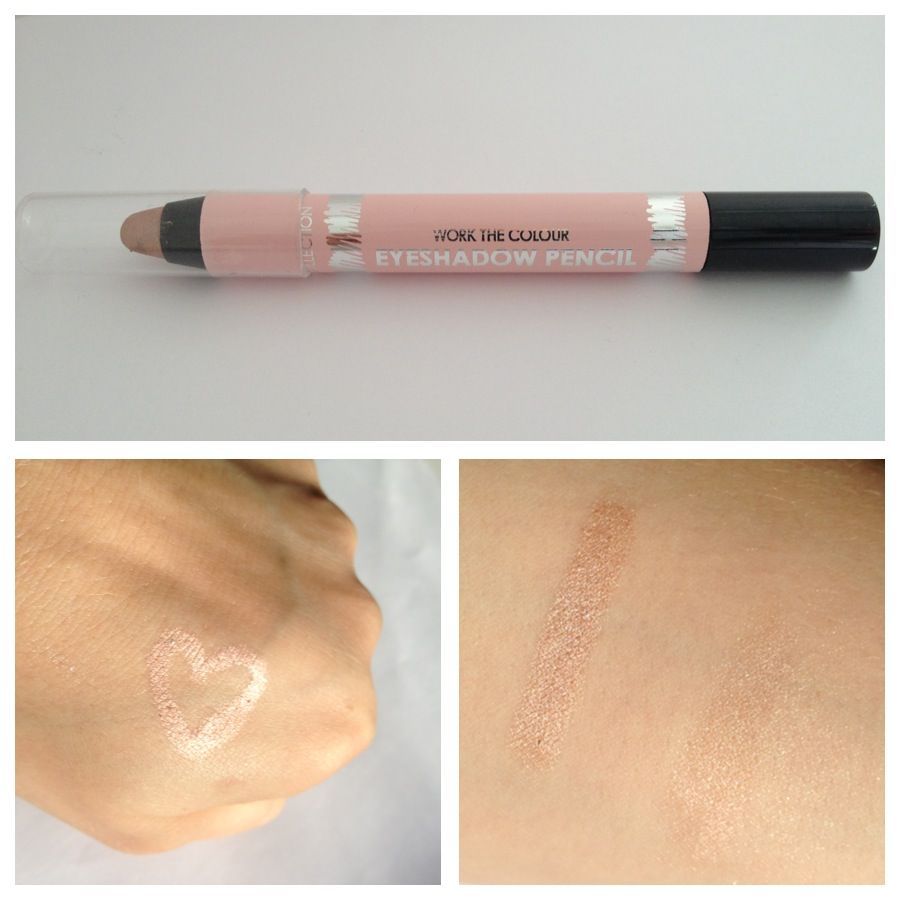 Eyeshadows pencils. The spawn from the Clinique Chubby sticks, a year ago these were an obscure and uncommon product. Now every brand near enough have thrown an offering into the arena. This is COLLECTIONS offering, the Work The Colour Eyeshadow Pencil in Vintage Blush, a pale metallic pink. The colour itself is more neutral than pinky, making it a great base colour and perfect for brightening the eye area. To apply, draw it on. I like to blend it out at the edges with my finger and into the crease a little. For a pencil it is very soft and creamy, don't leave it too near a heat source or you'll end up with a hot mess when you remove the lid. Not exactly what you want now is it?
As a base I find it works really well, not only is the colour perfect (not too strong to overpower whatever you put on the top) but as it lasts a fair while it means less smudgy smudgy and more smouldering eye makeup look. It is a great product to have in your stash and with its pricepoint it would be stupid not to.
Only £2.50 here (Normal Price £3.19)
.
Have you heard? I'm giving away a MAC lipstick of your choice
here
.. if you already follow this blog you're half way there! Oh livin' on a prayer!