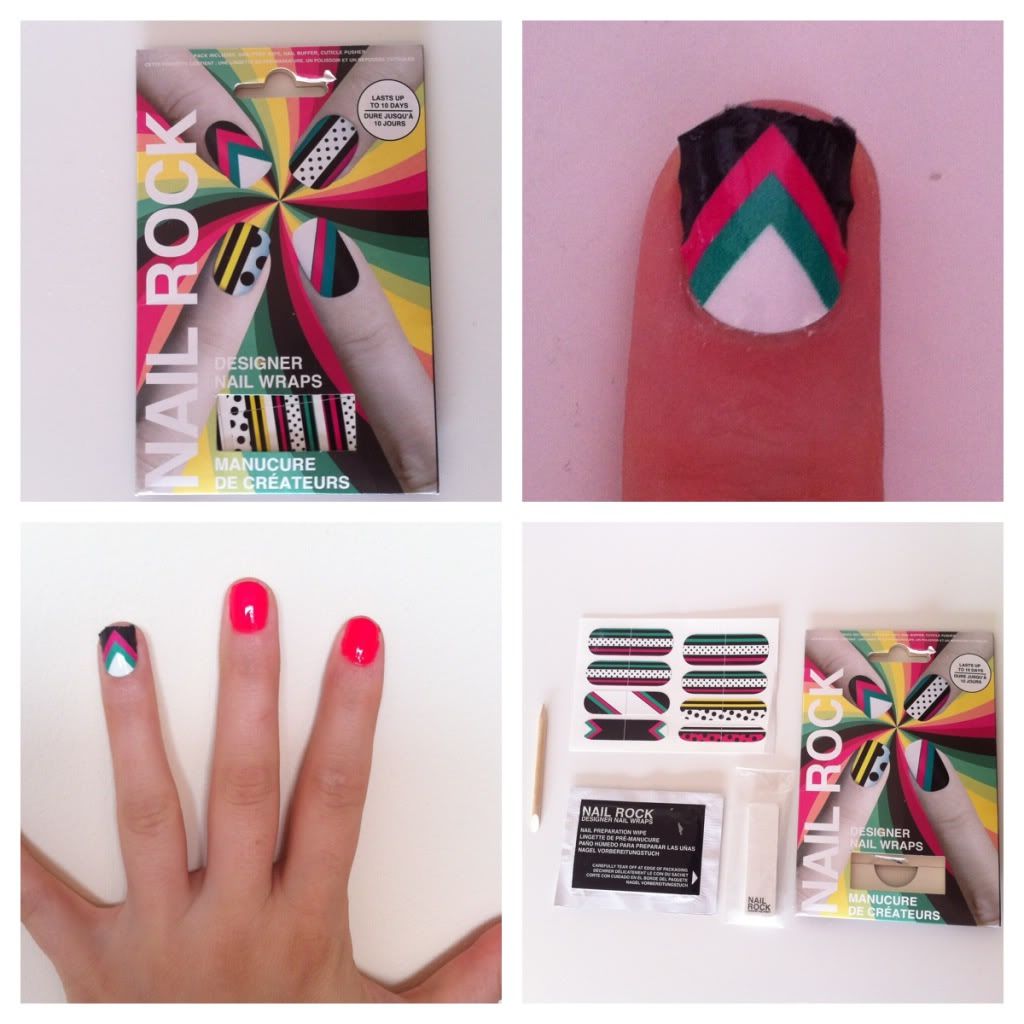 Because I'm not very good at nail art but still want nice nails, whilst perusing a local drugstore I saw these and thought why not give them a go. The kits come with everything you need however for ease I would use your own nail file as the teeny tiny one they supply is hard to work with. Application is easy enough: line up, stick and push! My problem is when they've stuck and filing the end off (as per the instructions). Maybe its because my nails aren't long, or just need to practice, but the edge looked very tatty.
I only decided to do them as a nail accent as I didn't think I had the patience to do my whole hand. As for wear time? I will let you know if they are still standing! For £6.65 I feel that they are nice to use as a treat and for special occassions but a lot of effort for standard daywear.
Have you tried them? What do you think?