Hi everyone. Today I present to you my newest nail creation with Collection and Models Own nail varnish.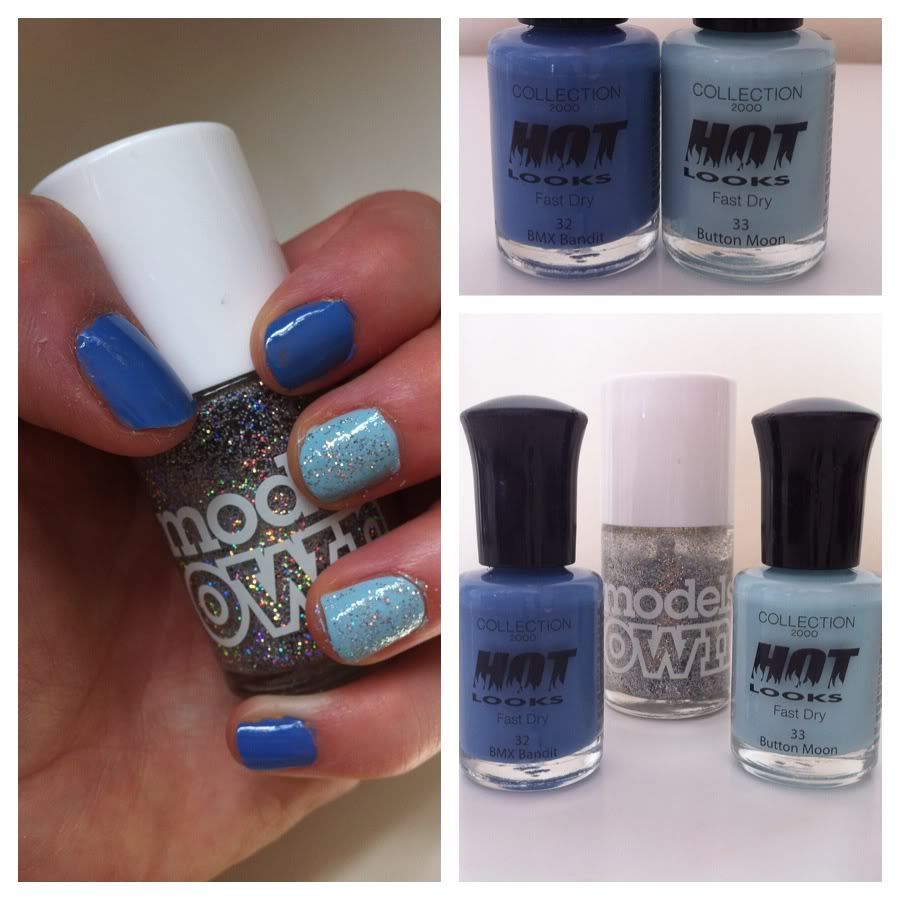 I used Collections 'button moon' (3 coats = lots of effort) and 'BMX Bandit' (1 coat = winner!). I love BMX bandit, it has to be one of my favourite nail varnishes. With that said the formula of 'Button Moon' is absolutely pants, 3 coats and was still streaky therefore why I decided to try and solve this by putting Models Own 'Juicy Jules' over the top which I think worked, made my nails look a bit more glam!
I reccomend picking up a few Collection polishes as they are only £1.79. Everyone loves cheap beauty products!