Hey Everyone! Just a heads up about a promotion that Boots are doing (another promotion you say?!) on 17 cosmetics. Spend £6 on 17 and get a free gift. So is it worth it? Well this is what you get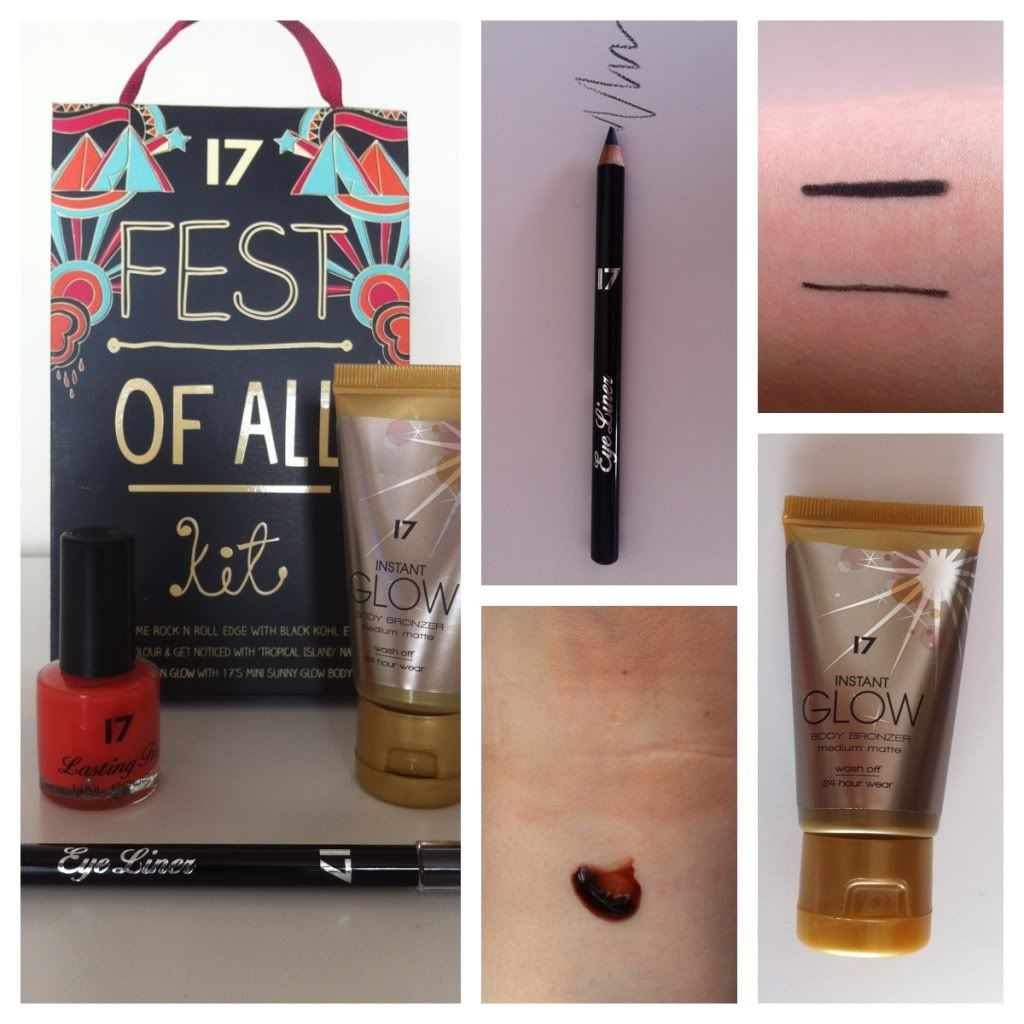 1)
17 Lasting Fix Nail Polish in 'Tropical Island'. £2.99.
I've done a NOTD for this
here
, but the colour is a lovely orange coral with tiny flecks of gold in which sparkle when the light hits it. Only 2 coats needed.
2)
17 Instant Glow Body Bronzer. £4.99.
Can't say I'm a fan of this, I'd rather go on the sunbed. It doesn't rub off on clothes which is a bonus but the colour pay off isn't much. With that said the size is perfect for a night out, wish some of my friends had this to avoid some rain disasters!
3)
17 Perfect Definition Eyeliner in 'Onyx'. £2.89
.
I like this eyeliner. Not as much as my Rimmel on as it is quite dragging to apply and if you want serious colour you have to press quite hard, not what you want around the eye area. With that said it doesn't smudge easily so if you want a bold lined eye this is for you.
So basically if you were going to buy something from the 17 range, it is worth buying something else for this gift.
Also found a little gem, the All About Nude 17 Palette s only £1.50 on the Boots website
here
.