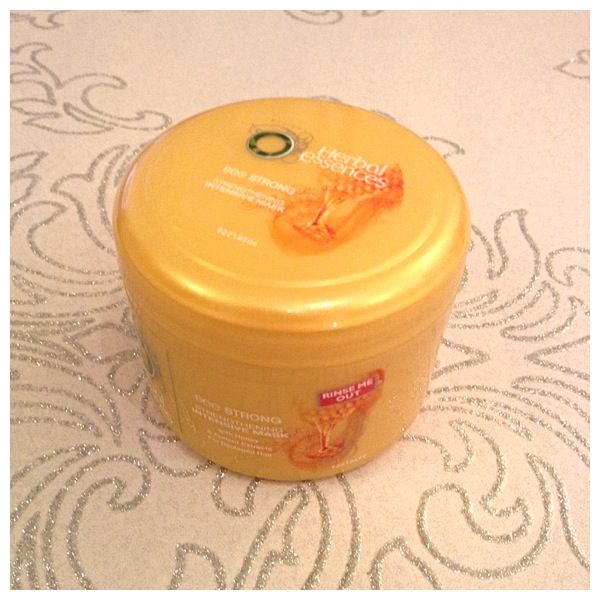 Herbal Essences is a brand that more than likely you will have experienced but definitely heard of. With a new advertising campaign featuring a luscious-locked Nicole Scherzinger making some rather questionable shouts of YES! it's a product that is very much in the spotlight right now. Recently the Bee Strong Strethening Intensive Mask (seriously, how long is the name?) was a super snip at £1.99 so I picked it up to test on my dry, damaged and coloured hair.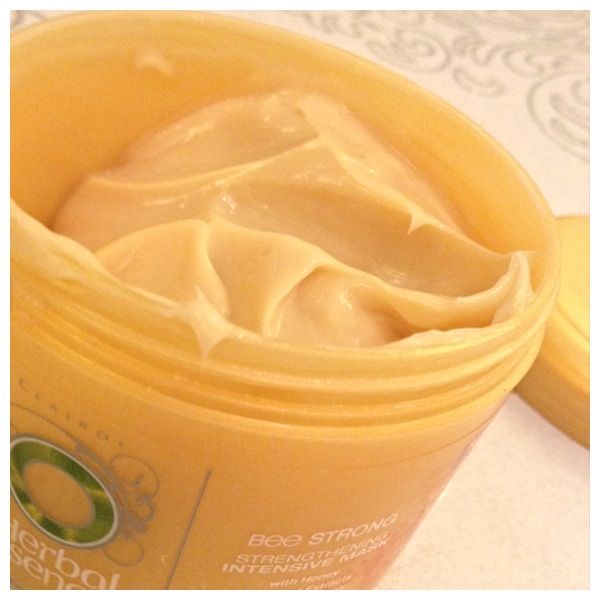 The consistency of the Herbal Essences Masks are what you'd expect of a good hair mask- thick and creamy so you can really work it into the hair and leave it to soak in. Obviously, with the brand they are known for their tasty smelling wares and this one is no different - honey and apricot which once washed out leaves a subtle fragrance.
So, whilst in the shower you work it into your hair (from root to tip) and leave it on for a while. Personally I try and do everything else whilst this is soaking into my hair so that this product has more time to work into my hair. If it is really dry, get out the shower and wash it out after an hour.
It is billed to help repair combing damage and provide silky soft hair. Does it?
I've used it a few times now and it has indeed made my hair softer however I have yet to notice any repair of my hair. Will I continue to use it? Yes! Would I recommend it? Yes, however don't expect miracles. If you are looking for a conditioner that will smoothen and soften then do pick this up, especially when it is on offer however it really is not a super sproblem solver.