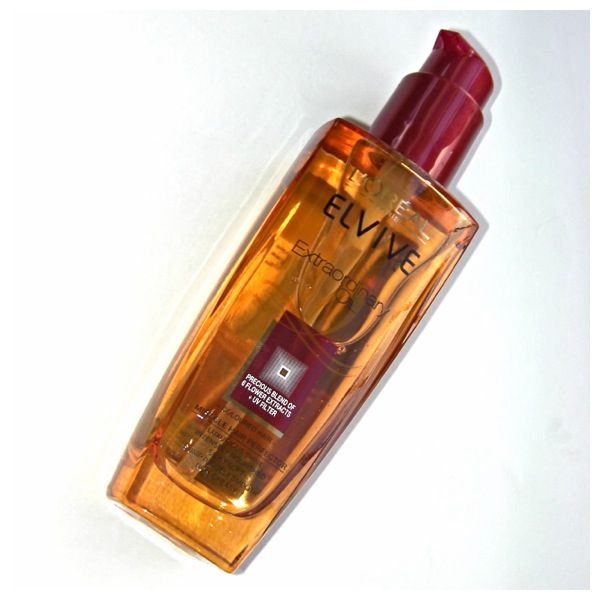 I have unruly, curly and bleach damaged hair. I open with this because this bottle of oil really lives up to its name, it really is extraordinary.
The L'Oreal Elvive Extraordinary oil is a multi use hair oil that can be used in a manner of different ways from heat protection to smoothing. It comes in a sturdy glass bottle with a lock lid to avoid spillages which is rather handy when it is rattling around the bottom of your drawer (or is that just mine). The consistency of it is rather runny for a hair oil so when you pump it into your hand you do need to be careful.
I personally use it after I get out of the shower and massage two pumps into my hair or after styling and my hair feels smoother and less unruly. You can also use it before shampooing but I haven't really reaped any extra benefits from doing so. However some of the benefits it boasts includes offering great shine and feels silky which I can't really deny. It also offers UV and heat protection so all in all, a great all-rounder.
Oh, it smells super-duper too. Really it does!
So try it. It gets a thumbs up from me as it is a great multi-purpose product which saves space, meaning theres more room in the drawer for other products! Want to try it? Well it really is great value for money I feel, as its
£9.99
and its basically three products in one!